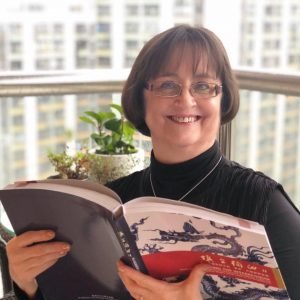 Academic Editor over 30 years
If you require my services, contact me
Feel free to contact me or e-mail me with questions or comments you may have.
Past Nursing Experience – brief review:
I trained as a general and psychiatric nurse, working in Gynaecology. Acute Psychiatry (specialising in violent male psychopathology, addiction and alcoholism, and later, in care of the elderly mentally ill), and General Intensive Care.
Current Editing Experience includes:
Books, Course Materials, Dissertations (Post Graduate), Grant Applications, Pamphlets, Reports, and Research Papers.
Autobiography, Business and Marketing, Geographic Sciences, History, Medical Sciences, Music, Neurosciences, Nursing, Political Sciences.
Most clients are second language users of English seeking in English language journals and media.
Voluntary work in Hong Kong:
I have a strong belief in volunteering and chose this way to usefully employ my time while I raised my three children and studied for my Bachelor and Masters degrees. I still volunteer and derive great satisfaction from this area of my life.
1987 to 1990
Librarian – Bookworms Children's Library, Chinese University of Hong Kong (CUHK)
1999 to 2000
Secretary; Student Internet Association, Open University of Hong Kong
1987 to 1996
Secretary; Campus Community News (CCN), CUHK
1991 to 1994
Secretary; Chinese University Women's Organization (CUWO), CUHK
1993 to 1998
Publicity Director, CUWO, CUHK
1994 to 1997
Chairperson, CUWO, CUHK
1998 to 2000
Activities Coordinator, CUWO, CUHK
Current
Chair, Chinese University Women's Organization (CUWO), CUHK
Writer (Since 1986) and Chief Editor (Since 2006), Campus Community News (CCN), CUHK
Editor (Since 2009), The Newsletter of the Friends of the Art Museum, CUHK
Member, Lions Club of Ho Man Tin, serving the local community
Member, American Women's Association, again, to serve the local community
Personal Information Include:
I am married to a local Chinese doctor and have three children (all grown). I have read extensively in the areas of political science, international studies (the primary focus of my arts degree) and nutritional sciences and I read historical biographies (and pretty much anything on paper) for fun; there is nothing like a good book! My hobbies include my volunteer work and caring for two tortoises and my goldfish.